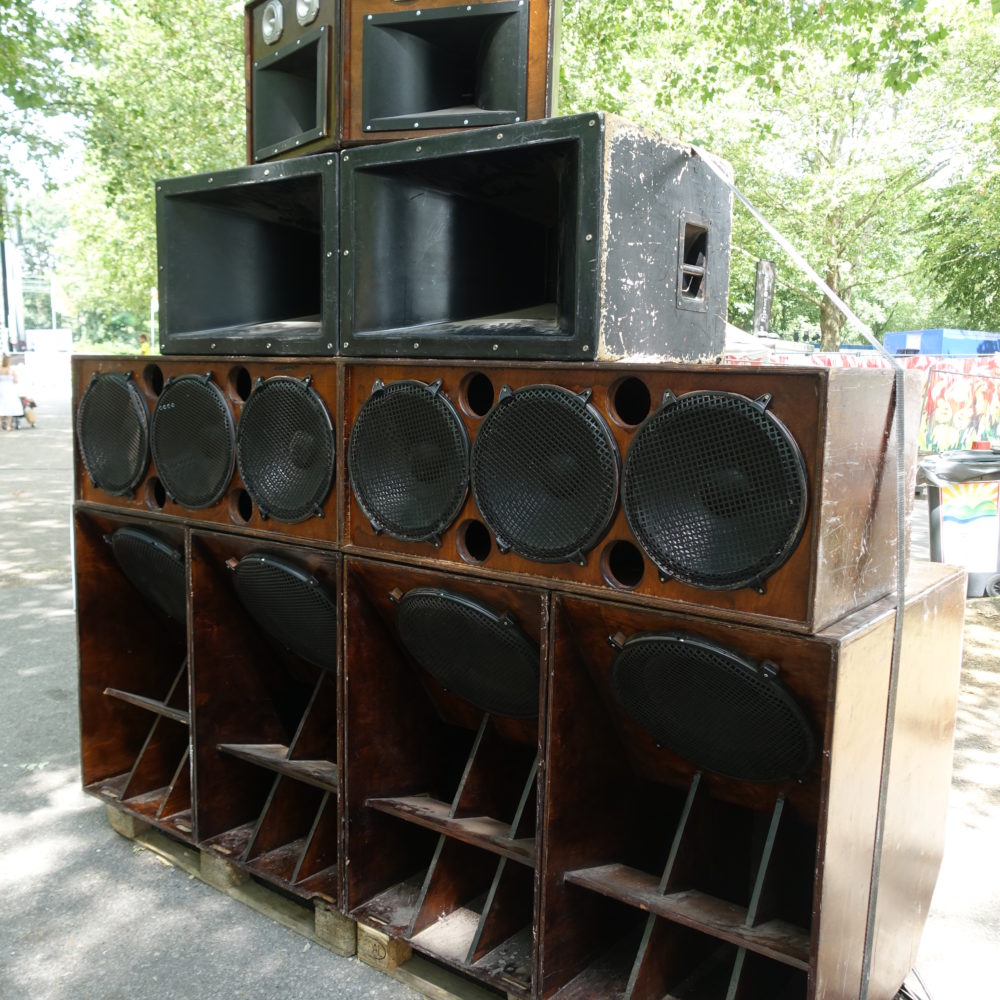 8 SCOOPS
CUSTOMIZED PREAMP
FOUNDER OF DUBSTORIES
FOUNDATION SOUND
KUNTERBUNT SOUNDSYSTEM
- THE ORIGINAL DUB WARRIOR -
I&I PROFILE
In the beginning was the vibe of Reggae music.
This is the foundation of Kunterbunt Soundsystem!
The traditional soundsystem was founded by bibA and Chris "Culturegreen" Riot in 2002. Through the years we build up different heavy speakers and we love to play live-sessions with singers, musicians & special effects. Our intention is to bring real Reggae Music in an authentic way into the Dancehall.
The Soundsystem like an instrument. Tone & control reveals our personal note. We like to play it in a full effect!! Original vinyl from the early Roots Rockers to the latest and greatest Dub-Steppers & modern Reggae blows all negativities away! Heavy ground shaking basslines, kicking heartbeats and clearly highs carry the pure feeling of an original soundsystem and make a dance to a full body experience!
It´s important for us to make the people feel the vibe in the music. We entertain the massive with conscious & righteous music, NO gun lyrics and NO slackness. We form our dance with unity and love where all tribes are welcome! And when the crowd can feel free and sheltered happiness will come all over the area to set the people in a jumping and skanking mood!!
Run come forward check up I&I session and dance!!!.
Dub Stories –  a monthly affair in Dub & Soundsystem culture
The Dub Stories is our regular event in Münster. Alternating actors and always a sound system guarantee you an authentic Dub feeling! The focus is on the presentation of our guests and their artistic freedom. We want to keep the scene alive and promote it in our region. Thereby we hold up the red gold and green flag and provide a space for a free from stress and negative influence. Be free and feel welcome at any time, no matter what skin colour, culture or preferences. "except fascists, they can fuck off"! Our bouncers are friendly and take care of your affairs. The prices are fair and the club is perfect for a soundsystem session. According to Riddim-Mag the Triptych is the third best club for Reggae in Germany.
We would like to welcome you to one of the most successful Dub events in Germany.
Satta Dub – Record Lable & Studio
After many years of boxing, dragging, spinning records & many nights in the dancehall the musical feeling grew more and more. Biba was the pioneer! A mixer, a soundcard, echo, delay and a few keyboards formed the first riddims. Inspired by the spiritual sound of the DUB, Chris followed. Some research and the first 80s synths and drum machines were at the start. The music grew and so did the studio. Since 2015 we now run the Satta Dub Studio in the harbour area of Münster. On 150m² you can find a real Reggae Oasis! Band rehearsals, recordings, mix and mastering and dubplatecutting are our services which we offer but also use for our own label. Check out our shop or discography and convince yourself of our work.